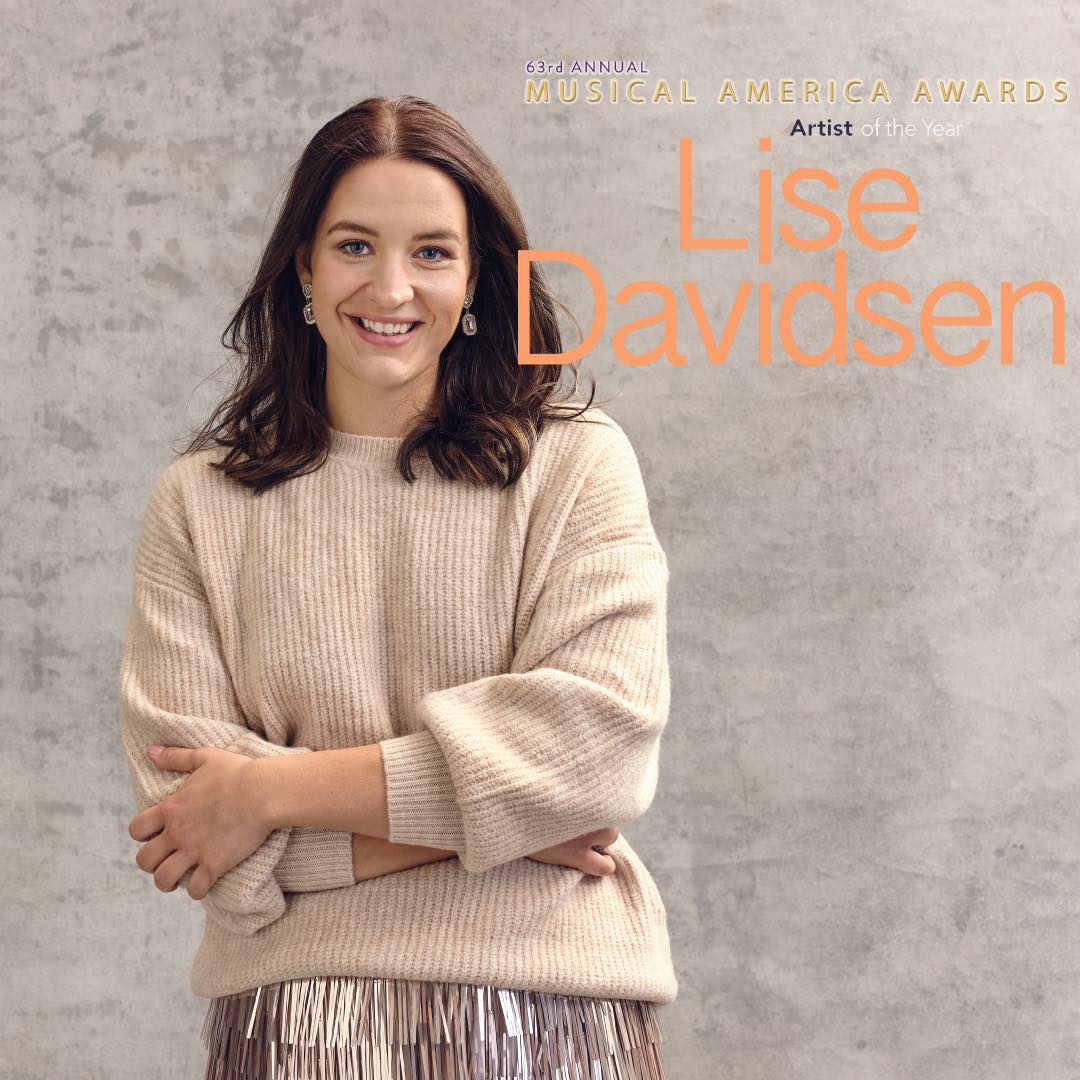 LISE WINS ARTIST OF THE YEAR
Lise has been named Musical America's "Artist Of The Year" for 2024.
Musical America magazine was first published in 1898, and has been online since 1999. The Musical America Awards originated with the 1961 Artist of the Year, Leonard Bernstein.
Other recent winners include Andris Nelsons, Yuja Wang and Yannick Nezét-Séguin.  For more information, and an interview with Lise, click here.