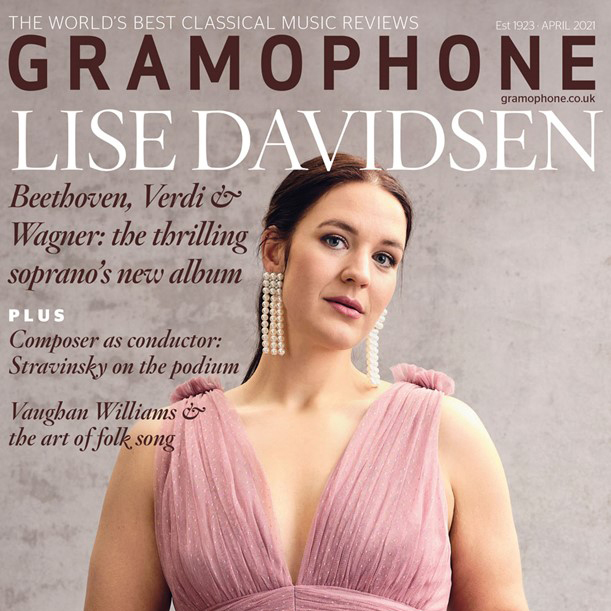 Lise graces the cover of Gramophone magazine's April 2021 edition, with a feature interview that is now available to read online.
Lise discusses her new album Beethoven • Wagner • Verdi with journalist Neil Fischer, as well as her lockdown experience and an against-the-odds production of Die Walküre at Deutsche Oper Berlin.
"'They are very pure, very honest songs. It's not a thousand words to describe one thing. It's very different from and at the same time very close to what Wagner wrote in opera."
Lise on Wagner's Wesendonck Lieder
Read the in-depth and insightful interview on Gramophone's website here.