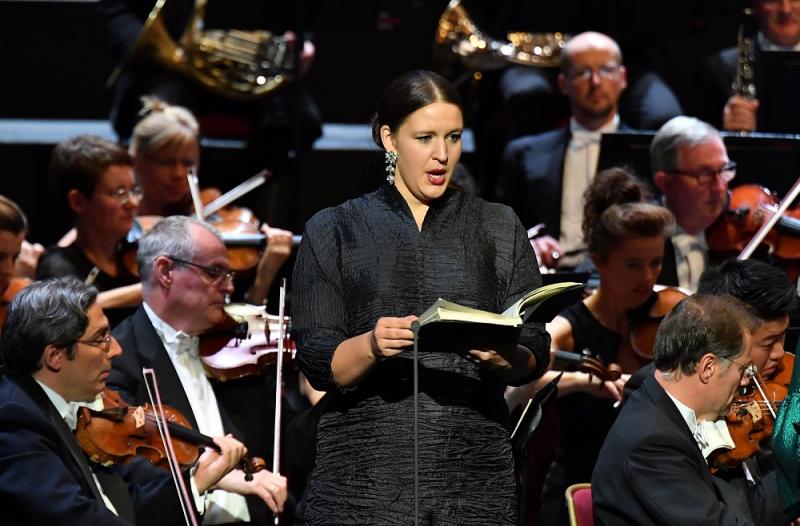 Next up; From Hamburg to Moscow!
The next opportunity for audiences to experience Lise comes with two gala performances: first in Hamburg, and then in Moscow.
In both concerts Lise will present much loved arias by Verdi, Tchaikovsky and Puccini. In Hamburg she will also sing some of her favourite songs by Grieg and Strauss.
On Friday November 19th, at 7pm, Lise will make her debut at the Staatsoper in Hamburg, accompanied by the brilliant pianist Bryan Wagorn, in a concert entitled "The Art Of Lise Davidsen".
To buy tickets, please visit: https://www.staatsoper-hamburg.de/en/schedule/event.php?AuffNr=501569#pagenav 
On Sunday November 21st, at 7pm, Lise will make her Moscow debut, with the National Philharmonic Orchestra of Russia conducted by Vladimir Spivakov. This special concert, part of the 11th Moscow Music Festival, will include arias from Queen of Spades, Othello, Manon Lescaut and Tannhäuser.
To buy tickets, please visit: https://zaryadyehall-com.translate.goog/afisha/zaradys/xi-moskovskiy-muzykalny-festival-vladimir-spivakov-priglashaet/?_x_tr_sl=ru&_x_tr_tl=en&_x_tr_hl=es-419&_x_tr_pto=nui