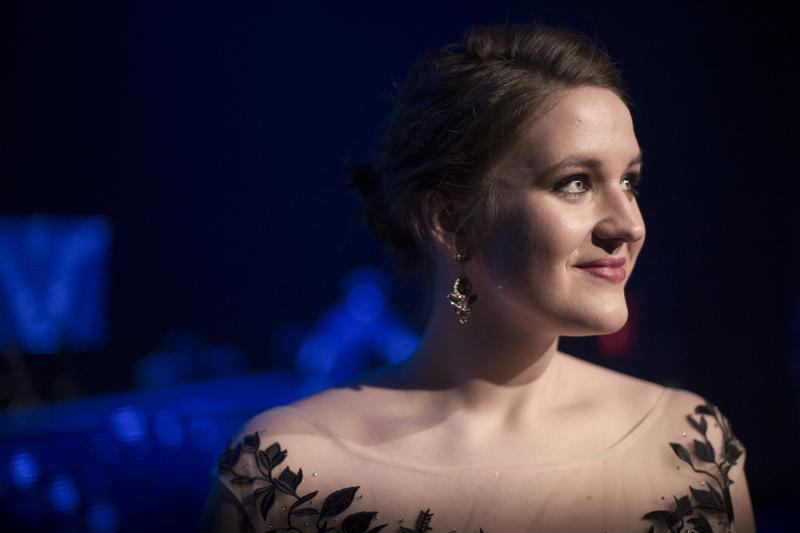 "Ready to take on the world": Lise's UK recital debut reviewed
Lise's UK recital debut at London's Wigmore Hall with James Baillieu on 9 May has received fantastic reviews from critics, who described it as "thrilling" with "stunning power and presence":
"This Rosenblatt recital at Wigmore Hall was something special. A beautifully judged programme – a healthy balance of showcase and substance – punctuated sets of songs by Grieg, Strauss and Sibelius with arias from Andrea Chénier, Tannhäuser and Cherubino's Medea, among others. Davidsen made it clear in her ingenuous spoken introduction that this was a musical portrait not just of her current voice and self, but also a glimpse into the future."
The Arts Desk
"Ready to take on the world... It is already clear that Davidsen, 30, is set for a career in opera, and that the career will be a big one. The only question is how big. If it is to be commensurate with the size of her voice, it will be huge... There is no need to alert the Royal Opera to her vocal powers. They could probably hear this recital from there"
Financial Times
"If the stunning power, shining colour and absolute ease that she demonstrated in a well-chosen programme of song and opera are anything to judge by, Glyndebourne audiences are in for a tremendous treat this summer"
Opera Today
Lise next performs in the UK in the title role of Ariadne auf Naxos at Glyndebourne this summer. For tickets, visit the Glyndebourne website.