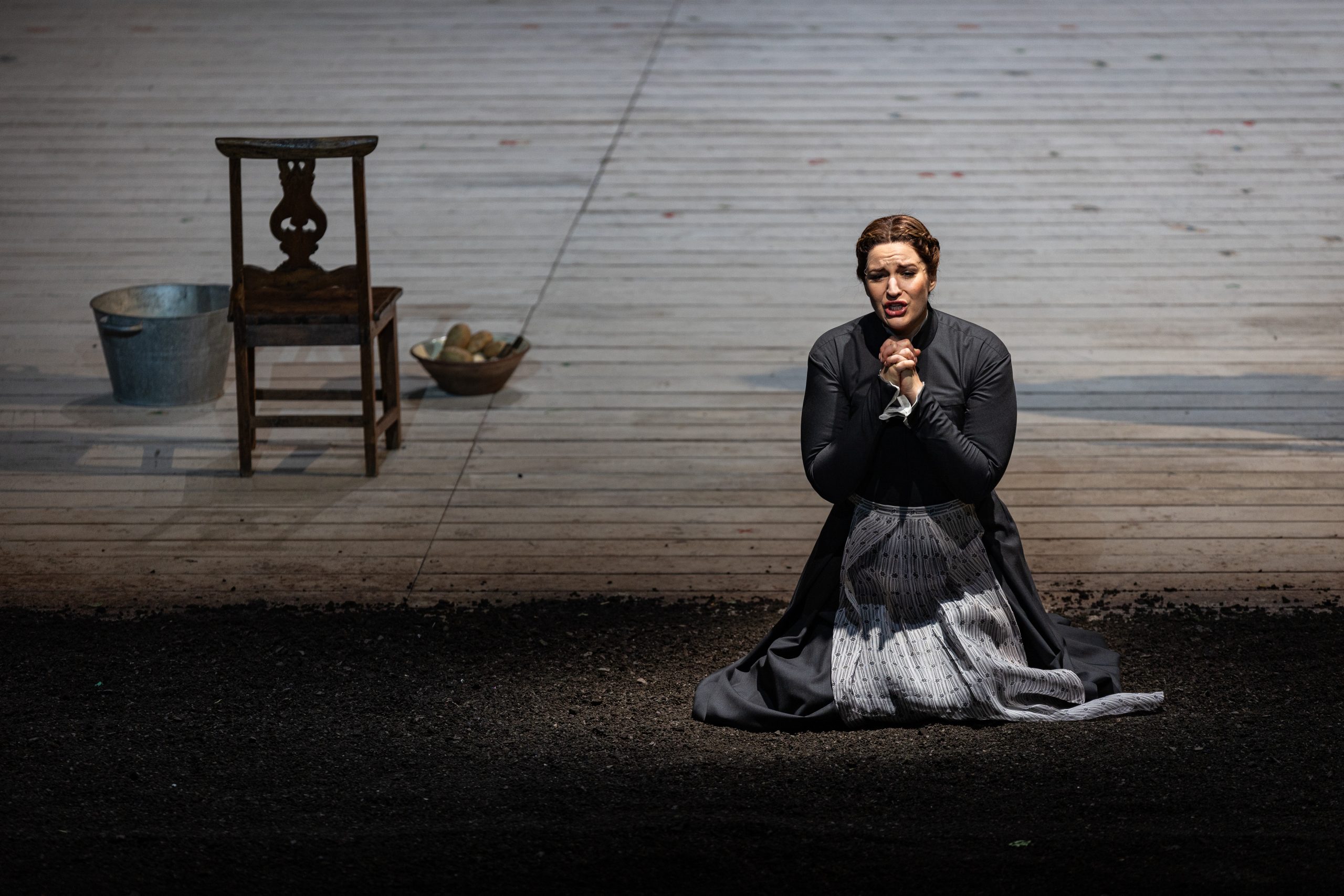 Chicago Debut Hailed As "Extraordinary"
Lise's staged debut in the role of Jenůfa has received a glowing review from Cameron Kelsall on bachtrack.com
Kelsall wrote that Lise "defined a character arc with total specificity from the opera's first moments to the wrenching conclusion."
Adding that "Her sincerity in the second and third acts was utterly convincing and moving."
Overall he felt that the opera was a perfect match: "Vocally, the dimensions of Janáček's score suit Davidsen like a glove, especially the ethereal floated pianissimos of Jenůfa's act 2 prayer".
The rest of the cast came in for high praise too, with Nina Stemme and Pavel Černoch receiving particular acclaim, and the "propulsive" conducting of Jakub Hrůša being applauded for the fact that it "didn't skirt on the overt lyricism of Janáček's orchestral writing. There were bright details throughout, from the spicy, folk-infused percussion at the top of Act 1 to the heavenly harp that underscores Jenůfa and Laca's ultimate profession of love."
It wasn't just the main roles that hit the mark, the whole ensemble, including several members of the Ryan Opera Center young artists' program, gave their all: "The performers, down to the smallest singing role, brim with inner life, creating an overarching sense of a community in which every person has a defined role."
The full five star review is here: https://bachtrack.com/review-jenufa-guth-hrusa-davidsen-stemme-lyric-opera-chicago-november-2023
Tickets for the remaining four performances of Jenůfa (two matinees and two evening shows) are available here: https://www.lyricopera.org/shows/upcoming/2023-24/jenufa
Photo courtesy Lyric Opera of Chicago and Michael Brosilow.