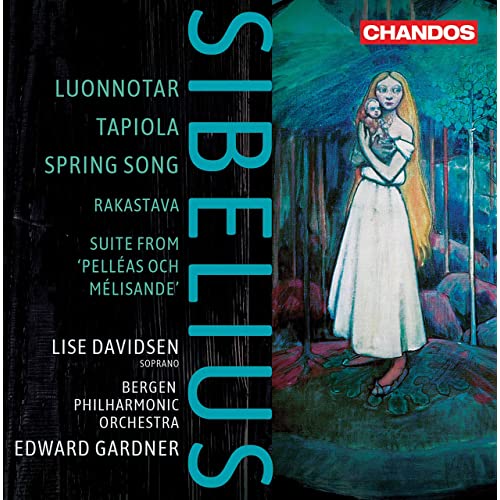 Lise Davidsen's latest release by Chandos, "Sibelius: Lunnotar, Op. 70 & Other Orchestral Work" with the Bergen Philharmonic Orchestra conducted by Edward Gardner, is now available for purchase.
Album description from Chandos: Written in 1913 for the diva Aino Ackté, the tone poem Luonnotar draws on text from the Finnish national epic poem, the Kalevala. Its virtuosic demands are ably met here by award-wining soprano Lise Davidsen, who also features in the Suite from Pelléas and Mélisande, music re-worked by Sibelius from his incidental music written for the first performances of Maeterlinck's play in Helsinki, in 1905, in Swedish. The tone poem Tapiola, from 1926, is Sibelius' last great masterpiece and evokes the forests of his native Finland. The programme is completed by a pair of much earlier works, Rakastava (the Lover) and Vårsång (Spring Song).
For more information and purchase links, please visit Lise's Releases.